Concert Programme
月亮代表我的心
(The Moon Represents My Heart)
順流逆流
(With the Tide, Against the Tide)
憑著愛
(With My Faith in Love)
一起走過的日子
(The Days We Walked Together)
但願人長久
(Wishing We Last Forever)
獅子山下
(Below the Lion Rock)
愛的礼物 (The Gift of Love)
若無十架 (Without His Cross)
We are singing for the Lord is our light
我和你 You and Me (Olympics 2008 Theme)
Sister Let Me Be Your Servant
He Has Made All Things New
Somewhere Out There
Beauty and the Beast
We are One in the Spirit
St. E.'s Anniversary Song
Bridge Over Troubled Water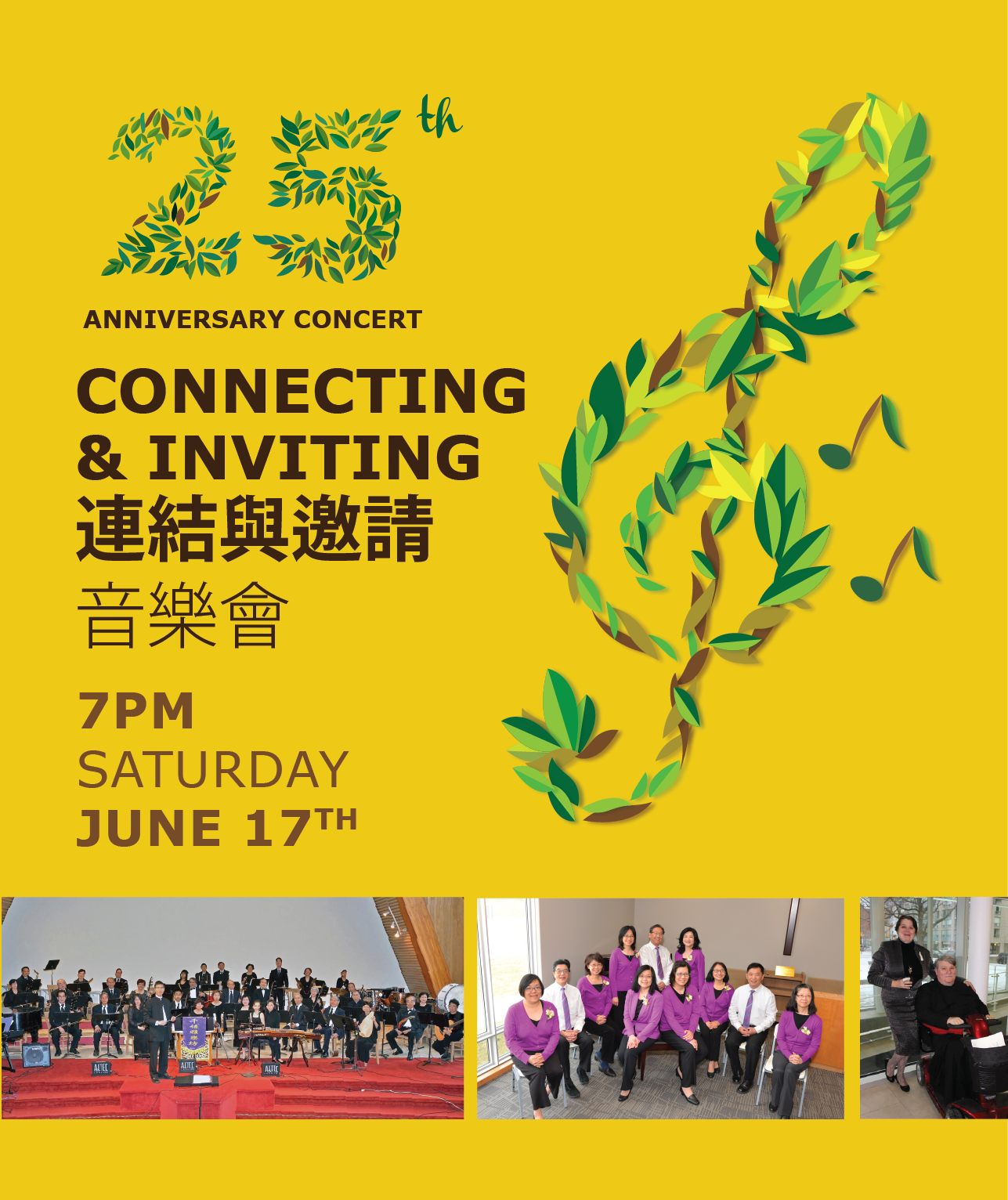 Concert Information
Date: Saturday, June 17th, 2017
Time: 7 pm to 9 pm
Location: St. Elizabeth's Anglican Church 聖公會頌主堂
Address: 1051 Eglinton Avenue West, Mississauga. (The church is located on the north side of Eglinton Ave West, between Terry Fox Way and Creditview Road
Admission: Free, but please email RSVP(at)stechurch.com to reserve a ticket
Donations welcome. Tax receipts will be issued for donations of $10 or more.